General Info Amsterdamcanalcruise.eu - Amsterdam Canal Cruise, Book Boat Tours Trips

Welcome to AmsterdamCanalCruise.eu
Amsterdamcanalcruise offers the best, cheapest and most fun canal cruises and boat tours and trips in Amsterdam and on the Amsterdamse grachten.
Join us on our discovery of the old city of Amsterdam by Water. Enjoy the beautiful historic canal belt, in Dutch: the Grachten of Amsterdam, expereince the Amsterdamse canals, discover and enjoy the excitement and thrills that the canals of Amsterdam offer you with the AmsterdamCanalCruise.eu Canal Cruises and tour operating boats.discover the secret canals of amsterdam, sail yourself or let yourself be sailed by a professional skipper, go on a treasure hunt or relax with a family trip through the canals. Amsterdamcanalcruise.eu serves several official, approved tour operators, select your best choice, time and price and voilaAmsterdamCanalCruise is located 10 meters from Central Station Amsterdam at the Sint Olofssteeg 1012AK Amsterdam.

Did you know that Amsterdam's canals are on the UNESCO World Heritage List? With more than a hundred kilometers of canals and waterways that criss-cross through the unique city center, you can experience the history of Amsterdam's water canals. Discover the old bridges, traditional houseboats and of course the 17th-century merchant houses that line the water. A boat tour through Amsterdam's canals and waterways is the best and most enjoyable way to explore and discover the Dutch capital. Of course every cruise of AmsterdamCanalCruise.eu is original and unique with audio description in multiple languages, maps, history facts and fun Amsterdam facts. With AmstedamCanalCruise.eu you sail past the most fascinating sights of the city: the Red light, the Westerkerk, the Anne Frank House and Museum, the Skinny Bridge, Carré, Amstel, Hermitage Museum and many other attractions.


Relax, Chill and read the Dutch weather, use Amsterdamcanalcruise.eu the application and check these new options in the reservation platform and also on the new amsterdamcanalcruise website. Extra options that AmsterdamCanalCruise offers include boat trips with private skippers including dinner, lunch and your personal breakfast. There are several and different locations where you can board or leave the boat during the canal cruise in Amsterdam, we make your holiday worthwhile at AmsterdamCanalCruise. Reserve and book your tickets online now and discover the great history of Amsterdam. AmsterdamCanalCruise is located next to Amsterdam Central Station at the Sint Olossteeg 4 1012AK Amsterdam Netherlands. Experience and book a Canal cruise tour for the day, or an evening tour by boat or sloop through the canals and experience Amsterdam-Centre like never before.
Amsterdam Canal Cruise Options, Services and Extra Booking Reservation Options
Sail with our tour boats on the rivers Amstel, the Ei, and the local Amsterdam canals, or rent one of our single boats and steer your boat yourself. Experience what it's like to be a skipper for a day! You can book your own boat via the AmsterdamCanalCruise.eu website and drive it up to a maximum number of 20 HP, of course there are rules regarding music and alcohol and soft drugs use while you are sailing. At AmsterdamCanalCruise.eu we have various canal cruise options and language options for a canal cruise through Amsterdam. A selection of the possibilities and options that AmsterdamCanalCruise.eu offers include different types of boats, closed boats, open boats, boats and sloops of different sizes, boats that protect against rain, wind and snow, but also against UVB and sun rays. This way you and your followers can enjoy a perfect cruise tour in the canals of historic Amsterdam or in Dutch: Rondvaart door de grachten van Amsterdam.boat
Boat Trips Amsterdam, Amsterdam Boat Tours, Amsterdam Boat Trip, Canal Cruise Amsterdam and Amsterdam Canal Cruises
Welcome to the ultimate Boat Trips Amsterdam and unique Amsterdam Boat Tours the one and only famous Amsterdam Boat Trip, just relax and take a Canal Cruise Amsterdam and Amsterdam Canal Cruises with AmsterdamCanalCruise.eu
Canal Cruise with Dinner
Canal Cruise with Dinner, discover the canals of Amsterdam while you enjoy a delicious 5-course dinner, compliments of the chef, during the day or at night for the romantic atmosphere.
Canal Cruise with Breakfast
Canal Cruise with Breakfast, discover the canals of Amsterdam while you enjoy a delicious breakfast meal with compliments of the chef, during the morning untill 11 day time.
Canal Cruise at Night
Canal Cruise that takes place at night is the best and most romantic time to discover the canals. Sail past thousands of lights and experience the Dutch 'cosy feeling'.
Gay Canal Cruise
Gay cruise takes you to countless exciting and historically important places for the gay and LGBTQ community
Heritage Canal Cruise
History Tours will take you to all the significant and important places in Amsterdam.
Guided Canal Cruise Tours
Private Canal Cruise Tours
AmsterdamCanalCruise.eu has more than enough options and Extra's. We offer Single and Groups activity tours, group tours, small boats, large boats with accommodation places up to 101 people. We also facilitate exclusive cruises and tours on smaller boats, with captains, shippers or at yourown steering. At AmsterdamCanalCruise you forget the queues for the attractions because with us you always have a VIP pass, which allows you to skip the queues, which is one of the many advantages when you reserve and book online with AmsterdamCanalCruise. For sure that you will save a lot of time and also a lot of money. Why? Amsterdamcanalcruise.eu offers no-waiting line policy! To access these features is easy: Book your ticket and tour online on the website, and you will receive your digital ticket with QR code via email or our handy application, it couldn't be easier or more fun!
Now book online and experience a nightly dinner tryp with a full course meal on one of our Dinner cruises. Another cool feature is that when it is sunny we will open the roof in our open tour boats and enjoy the semi open boat cruise. In Dutch: Stap aan boort and ontdek de grachten gordel. Hop on board and discover the Canal ring with our Amsterdam boat cruises.
Canal, Cruises, Tours, Tickets, Tickets, Priority and many more benefits at AmsterdamCanalCruise.eu
AmsterdamCanalCruise's online booking system is 100% reliable, fast and user-friendly. Book your Canal tours and canal cruise tickets in advance or book directly in our website and online shop or book even more easily via the easy and handy app. Simply select the date that suits you, click on the options you like, select the number of tickets and voilà. We at AmsterdamCanalCruise guarantee quality and satisfaction, money back is not good. Enjoy Amsterdam with the number one tour operator and ticket reservation shop in Amsterdam, AmsterdamCanalCruise!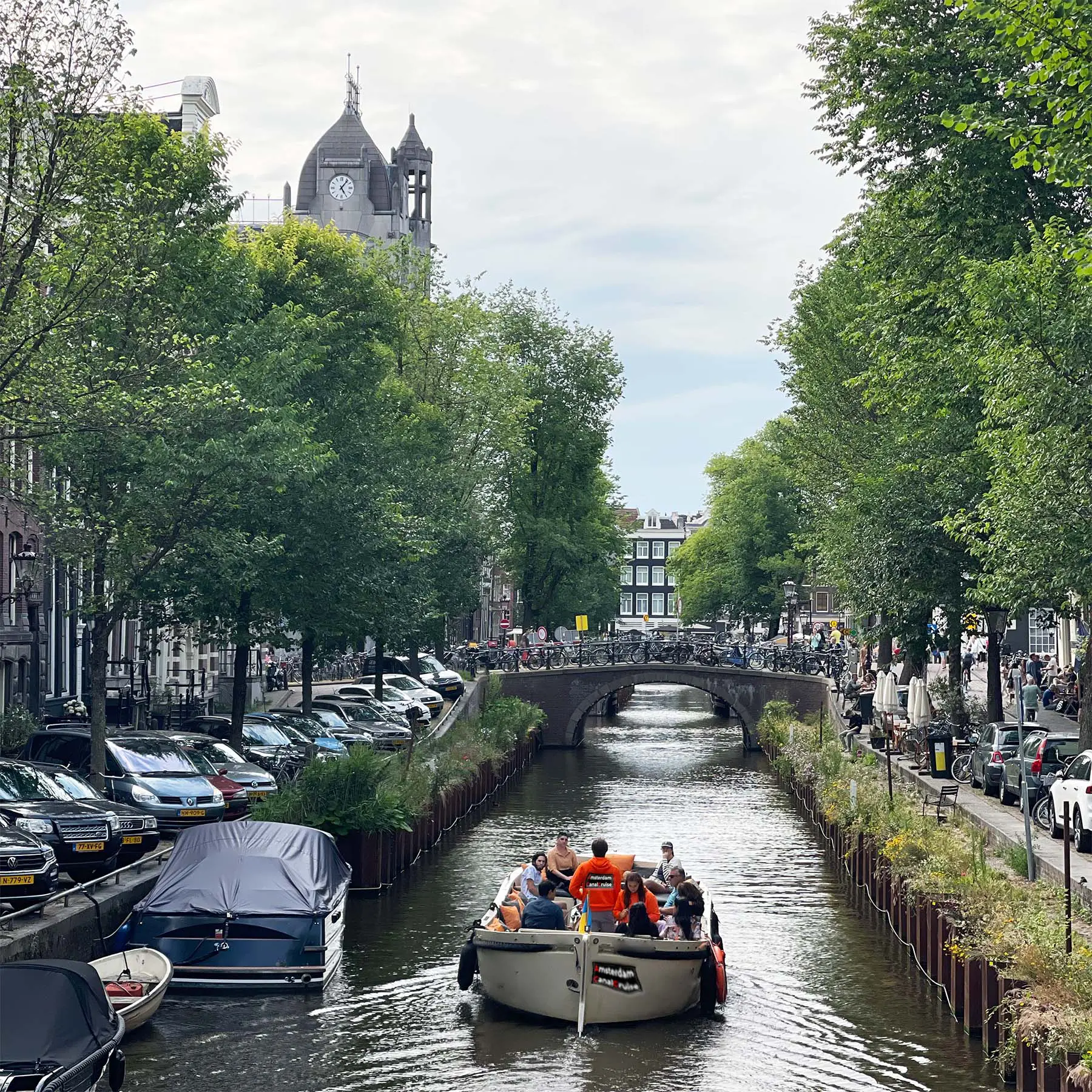 101 Hightlights Canal Cruise, Day Boat Trips and Tours, Groups, Guided.
The 101 Highlights Cruise, the best and most diverse cruise in Amsterdam. Discover and experience this cruise through various canals along the most beautiful places in the city! See and feel Among others: Canal houses from the Golden Age, the Westerkerk and the Anne Frank House: you can admire it all during this canal cruise in Amsterdam. Discover for yourself why the canals have been declared a World Heritage Site by UNESCO. The most beautiful Amsterdam highlights pass by on this canal cruise, all from a canal boat.
Red Light Canal Cruise, Day Boat Trips and Tours, Groups, Guided.
The Redlight Cruise, the Red Light or Prostitution Tour fromAmsterdam. Discover and experience this cruise through various canals along the imfamous Redlight Disctrict and dirty places in the city! See and feel among others: Canal Houses turned into Brothels, the Westerkerk and the Gay monyment and the Red Light Canals by Night: you can admire it all during this canal cruise in Amsterdam.
Amsterdam Light Festival Stromma Canal Cruise, Day Boat Trips and Tours, Groups, Guided.
The surprising Amsterdam Light Festival puts our capital in the spotlight during these chilly and dark winter months. International, National, novice and well-known Artists from home and abroad have created unique works, please note: most even especially for the Amsterdam Light Festival. At night, the Amsterdam canals act as a visual artist and form the fairytale backdrop of the internationally renowned festival. Amsterdam Light Festival 2023:The Amsterdam Light Festival will return later this year for its 11th edition.
jiaogulantee.eu
jiaogulantee kaufen
dildokopen.eu
dildo kopen
bioherby.de
jiaogulan kaufen
amsterdamtours.app
amsterdam tours tickets
amsterdamtour.eu
Amsterdam Tours